Welcome to ATA TESOL College
ATA TESOL College is an award-winning TESOL Training College.
ATA TESOL College has built a great reputation for being one of the largest and best private TESOL provider.
In the past 15 years we have trained over 25 000 TESOL teachers and are excited to launch our global expansion with ATA TESOL College International.
ATA TESOL College has been servicing the ESL industry since 2003.
In this constantly changing industry, we can't afford to rest on our successes and we are constantly reinventing ourselves to cater to changing international requirements and graduate needs.
We are successful because we listen to our customers, graduates and the industry itself and make sure we are flexible enough to move with the times.
Our greatest asset is our students. Without YOU, we wouldn't exist. Therefore, our goal is to offer you the best possible course and resources we can so as to produce excellent teachers. These teachers who not only need to learn English in theory, but most importantly need to know how to use the language effectively in everyday situations.
Our programs continue to grow rapidly in popularity, and have gained overwhelming worldwide respect and recognition. In the past four years, thousands of students have completed our programs. This respect and recognition is shown by the ever-expanding number of schools and recruiters hiring our graduates.
We offer excellent educational value and flexible study options and are successfully producing world-class English language teachers who are highly sought after internationally.
Upon graduating from our program, you will receive your TESOL Teacher's License and this certification is valid for a lifetime.
We look forward to you becoming an integral part of the ESL Industry by becoming a world-class ATA TESOL College Graduate Teacher.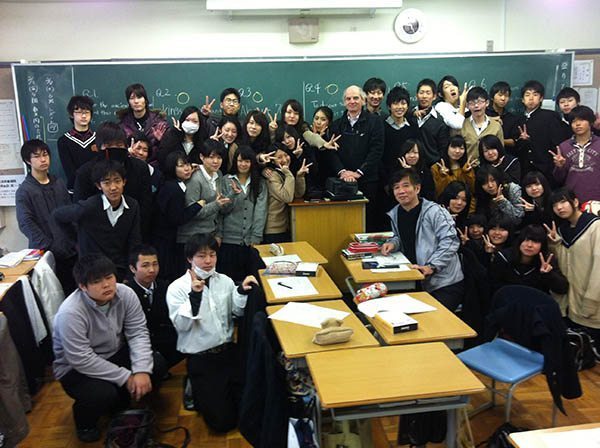 "ATA training and the practicum in Kure prepared me with the tools and methodologies to confidently construct lessons, work collaboratively with the JTEs (Japanese Teachers of English), and then present those lessons in Japanese high school classes. Those experiences have been some of the most memorable of my life and I would recommend to anyone considering TESOL teaching in Japan …do it."
- Peter Fogarty, Japan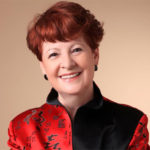 "
In April 2003 I studied for my TESOL certificate at ATA TESOL College which was then located under the Story Bridge. Immediately after finishing my TESOL certificate I received 70 job offers from around the world and decided to accept one at an English training Centre in Guangzhou in the South of China.
"
- Tove Vine, China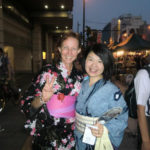 "
If your dream is to work, live and travel overseas then start an ATA course now! Don't hesitate! No excuses! May I add that I am not just straight out of school and when I came here, my (then) 16 year old son came too, and experienced the richness of living abroad! The world is your oyster!
"
- Kerry Gray, Japan